Dear 2017,
I have fond memories of you. This past year has been absolutely amazing. Wanted to thank all my family, friends, colleagues, advisors, together with known acquaintances and unknown angels who have helped me in this wonderful year!
Very pleased with the last 365 days as it helped me accomplish a decent amount. Here is a small but significant list.
Big bucket list items:
Teaching in Columbia University (https://youtu.be/K1woLb-QzMQ) . This was one of the biggest moments of my life. Having been born in a family of teachers, we have always considered teaching as the most important profession. I am sure my parents (especially my father) would have been very happy to see me follow in his footsteps and teach. I am really thankful to the university and Dr. Langer for this opportunity.
Becoming E&Y Entrepreneur of the Year (NJ) (https://youtu.be/ew1gukYAfKw) This was professionally very important as I have seen both successes and failures. I am really grateful to the E&Y team for this award.
Finally, Ameri100 getting listed on Nasdaq was a dream come true. I had been dreaming this for too long. (https://youtu.be/NbhOzKCVIT8). We rang the Nasdaq closing bell on November 2017, and this bell ringing has been a dizzying experience. I am very thankful for my brother Dev Nidhi, other colleagues and board members/investors and equally important advisors of Ameri100.
Personally, I hit a high in 2017. Managed to fast for 40 Fridays in total (Absolutely not continuously – Every Friday for 40 weeks). The trigger to this was from the all time classic book I read of Herman Hesse's book Siddhartha. There he talks about 3 most important qualities. "I can Think – I can Wait – I can Fast". I had never done fasting ever in my life by choice. Early Jan 2017 I started fasting and did it for the next 40 weeks! It is an experience one can not write, read and understand. Therefore, you must experience it yourself. This is almost like the Vipassana, which I had tried a couple of years back.
In addition, one personal high was, I hit reading altogether 40 books this year, even though I had planned 52 books. There is still so much to read and so much more to learn.
Two small personal highs :
Got over the mini-bucket-list items Para Sailing and snorkeling.
What a way to say goodbye to 2017.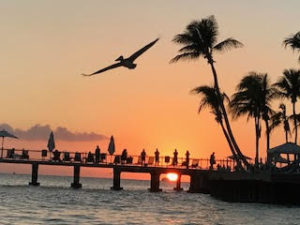 Welcome 2018
I am still toying with few new ideas (3 B2B and one B2C). If any of you is interested in being a part of a new startup, please send me an email.
Cheers,
Giri Devanur
[huge_it_share]
#NothingToNasdaq